Congratulations – we are number ONE!
Hi everyone
Congratulations to everyone who competed in the Auckland North Regional Tournament on Sunday 23 June. Glendowie won best overall club for the second consecutive year!
Thank you very much to parents and students who helped out on the day – volunteering at the tournament, marshalling students, coaching, and more.
It is wonderful to be part of such a great club – thank you!
Please add your photos to our Facebook page: https://www.facebook.com/glendowietkd/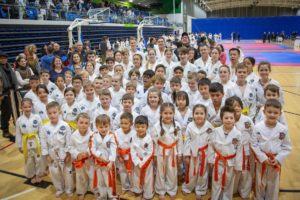 Mr Blackshah took some great photos, thank you, Sir! (Before he landed badly and was taken away in an ambulance.)