Our instructors are all qualified by International Taekwon-Do. Our requirements include holding a current first aid certificate and attending regular instructors' courses. The school is run by Master Mark Banicevich, VII dan. He is a Master Instructor and Examiner, qualified by the International Taekwon-Do Federation. Many of our instructors are also Accredited Level One trainers with Protect Self Defence.
Master Mark Banicevich
VII dan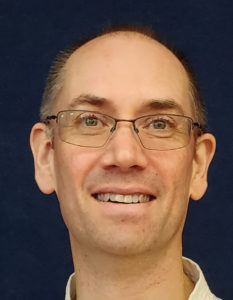 At 7th degree black belt, Master Banicevich is among the highest ranked instructors in NZ. He started International Taekwon-Do in 1989 with Master Paul McPhail, now 8th dan black belt, in Papakura. He is active in Taekwon-Do nationally and internationally, training, attending and teaching seminars, and umpiring at tournaments including the World Championships. He loves all aspects of Taekwon-Do, particularly social development, self-defence and patterns. He attended numerous seminars with General Choi Hong Hi, and continues to attend technical seminars regularly.
Dr Brice Valles
V dan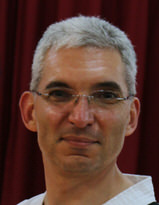 As a child, Brice Vallès studied Aïkido in France for a few years. The passion for studying martial arts returned much later and in January 2003 he entered a Taekwon-Do dojang in Norway. After gaining his 2nd degree black belt in Norway, he moved to New Zealand in 2010 and began training in Papakura with Master McPhail, 8th degree. Now 5th degree black belt, Dr Vallès continues to train with Master McPhail and also teaches in Glendowie. He umpires in regional, national, and international competitions. Dr Valles loves the technical intricacies of Taekwon-Do, and participates in as many seminars he can.
John Dunningham
I dan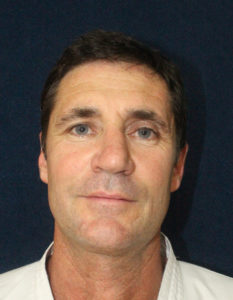 A brief stint at martial arts in the 90's lead to a desire to learn more about self-defence. When Mr Dunningham's younger son took up Taekwon-Do at Glendowie in 2010, this also started his journey to black belt. Having a goal to attain has been a great reason to stay fit and active, as well as a fun way to learn how to protect himself and others.
Tristan Glen-Gaul
I dan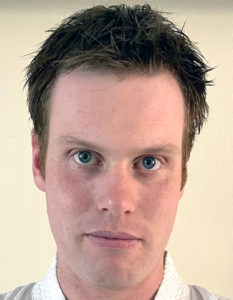 Tristan Glen-Gaul started at International Taekwon-Do Remuera at 5 years old. He took a break between 2009 and 2015, then attained his first degree black belt in 2018. He is competitive in tournaments and he like to see others succeed. Mr Glen-Gaul started teaching children's classes in 2021. He aims to attain his second degree in the near future.
If you live in Glendowie, St Heliers, Glen Innes, or neighbouring suburbs and you want to try something different - come along and meet us, and give International Taekwon-Do Glendowie a go.