Auckland Team hoodies available, and support Master B's election campaign!
Dear Parents and Students
The popular Auckland Team hoodies are available for order if you get in soon.
Please support Master B's campaign to be re-elected to the ITF Board of Directors.
Auckland Team hoodies
We have received enormous requests for our Auckland Team hoodies. They look and feel great and they keep you warm as well. We can run another special order for AN hoodies with certain conditions. We need to have at least 25 or more orders before this can be processed with the same pricing as before.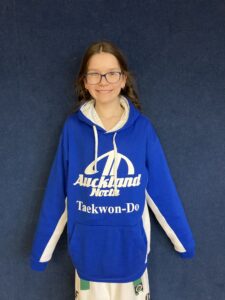 Order before 20th August 2023, by emailing sarge4fit@gmail.com. Include the quantity and sizes desired in your email.
Adults will be $65 and kids will be $59 and if you add names it will be extra $15. Adult sizes are XSM, S, M, L, XL, 2XL, 3XL and 5XL and kids are 6, 8, 10, 12, 14. Full details about payment and size chart will be sent to you once we have received 25 or more orders.
Support Master B's campaign
For those who don't know, Master Banicevich is on the board of directors of the International Taekwon-Do Federation. While he is in Finland at the World Championships next month, he is up for re-election.
Please help:
Watch, like and share his two campaign videos (English and Spanish):
Watch the campaign series, "Governance Bites", where Master B interviews friends and colleagues about governance. Please like and share the videos!
Your support will be greatly appreciated. Master Banicevich needs your help to get these posts and videos onto the feeds of voting members around the world! Your likes and shares will help increase its rankings on the feeds of ITF practitioners and national associations globally.